You log into your Microsoft Windows machine one day and open Chrome and all you get is:
ERR_EMPTY_RESPONSE
So you get that little bit of panic going since you need to be on a call in 5 minutes and you can't access the Internet (or so you think). You open IE, then Edge, then Firefox (or whatever is your favorite list of browsers) and it's all the same: you can't connect.
Then you remember that last night you were running Telerik Fiddler, arguably the best, free debugging proxy out there.
Before you realize it, you're still in panic mode but running through a basic checklist:
Am I on the network I think I'm on?
CMD > nslookup:
 
C:\Users\processio.local>nslookup
Default Server:  ns1.processio.local
Address:  10.10.0.1
Yes, all looks good. Run a quick lookup on google.com and see that DNS is working. So what could it be?
Remember Fiddler and it's proxy? Aha!
So you open Fiddler and it just crashes.
Best solution:
Close all browsers.
Open IE or search Windows for Internet Options
Click LAN settings, then check the box for "automatically detect settings".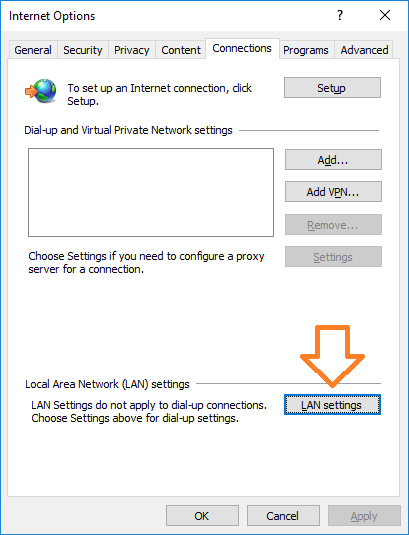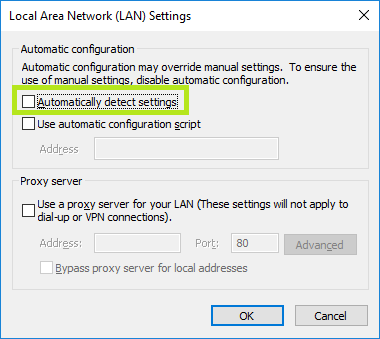 If that doesn't work, uninstall Fiddler, reboot. Try getting to sites in your browsers. If that doesn't work there's something else going on. Check DNS and network settings.
If you can get to websites, reinstall Fiddler.