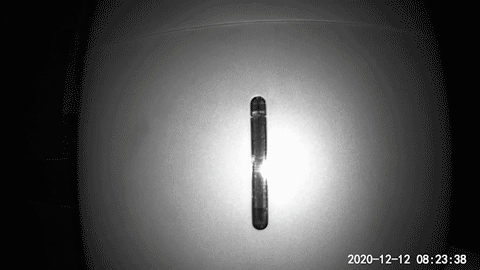 We have a 1,100 square foot concrete block and floating slab basement. There is tar based waterproofing on the exterior from when it was built in the 1980's but we still have a humidity problem. We purchased a temp and humidity monitoring system from Ambient Weather (see my post here) and monitored the temperature and humidity for several days.
Here's a snapshot of the temp (56F) and humidity (73%) on 11/27/20.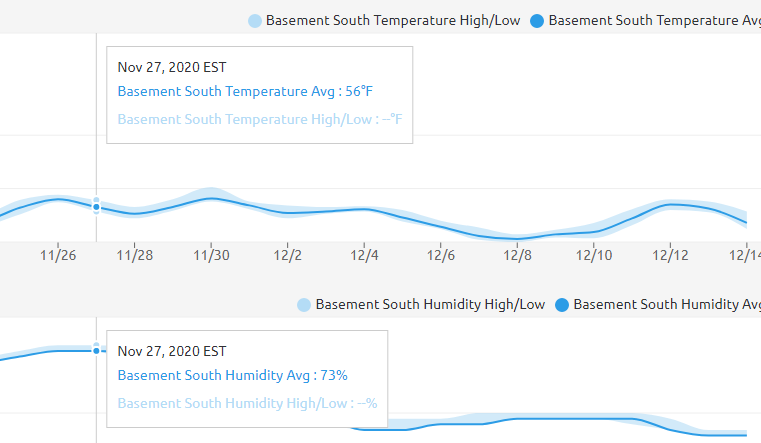 We then decided to buy a humidifier, aiming for 45-50% humidity. Our plan is to manage the humidity while we plan for moisture mitigation.
Choosing a humidifier
Our basement only flooded once during Hurricane Irene, so there's never been a need for a sump pump (we would like to install one for insurance, but it's costly to add a french drain and a sump pump).
We began as most people do: Amazon reviews and Home Depot/Lowes. There are a lot of choices, but for us it came down to something relatively simple: if you get one with an internal pump, you don't need to buy one that is rated for square footage (well, not entirely, but good enough for our needs). So, we bought the first one that made sense: the GE APEL50LZ (no longer manufactured). Also, if we had a sump pump we would just run a garden hose into it and skip one with an internal pump.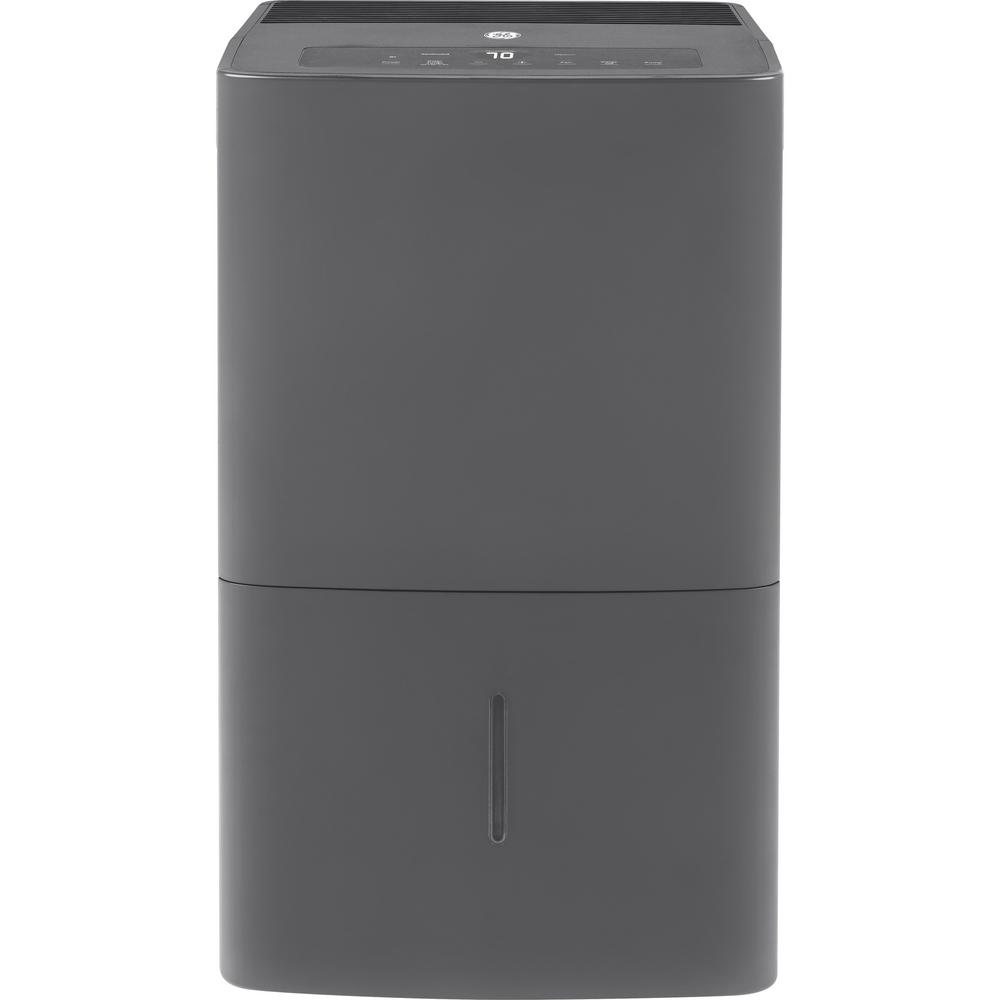 What it has:
Rated for 1,500 square feet
15 Pint (~7 liter) internal bucket
Garden hose output
Built-in pump w/ standard 1/4″ hose
It claims to pump up to 50 pints (23 liters/6+ gallons, or 3 internal buckets) of water a day (based on humidity, defrost time, etc.), based on relative humidity, temperature, and airflow
We bought it from Home Depot, and also bought a 1/4″ 90 degree press fit adapter with a 1/4″ thread on one side and a twist valve. I drilled a hole into our waste line and connected the pump line and turned it on (don't forget to actually turn the pump on).
As you can see from the Ambient Weather sensors (they're awesome and store all the data online that you can then download), the dehumidifier did a great job: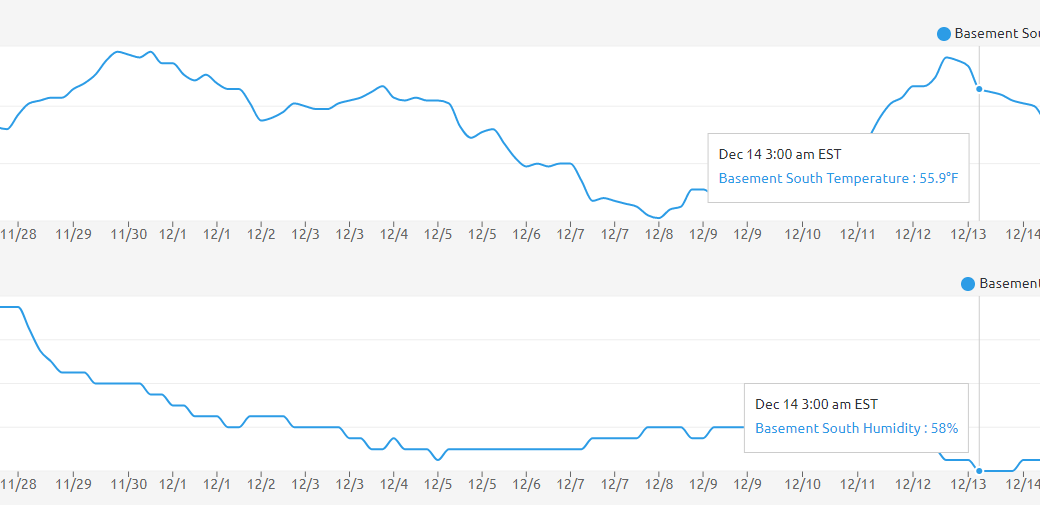 It was installed on 11/29 and had our humidity down to 58% (+/- 3%) from 73%. We had several heavy rains and, as already mentioned, our basement is not moisture sealed. We see this as a great improvement and are happy with the product. Since it's difficult to see what is actually going on, I put a camera on time lapse every 60 seconds and here's the result from when we were down to the ~55%+ humidity (a lot slower than the initial fillings at higher humidity).
8:23 AM it pumped out the water
10:23 PM full again and pumped out
So, 14 hours to full at this humidity level/temperature
Since the air blows out the top and our joist run perpendicular to the length of the basement, I'm guessing that this kills air movement. Also, if this was a finished room and it was blowing against drywall it would circulate air significantly better.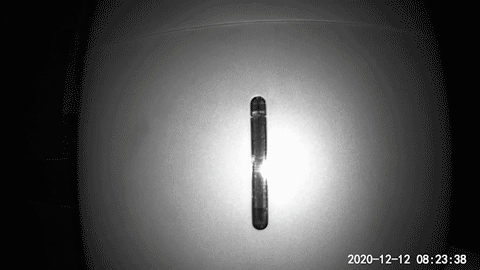 Overall
I suspect that the product was discontinued because of issues with the internal pump – it seems last anywhere from 6 months to a couple of years, but maintenance appears to to play a huge role in the success of the pump, including keeping the filter and bucket clean. For the price, around $280, I thought it was very reasonable for the performance and convenience. If the pump does break and cannot be replaced, I will just replace it with an HVAC condensate pump and run the hose into that.