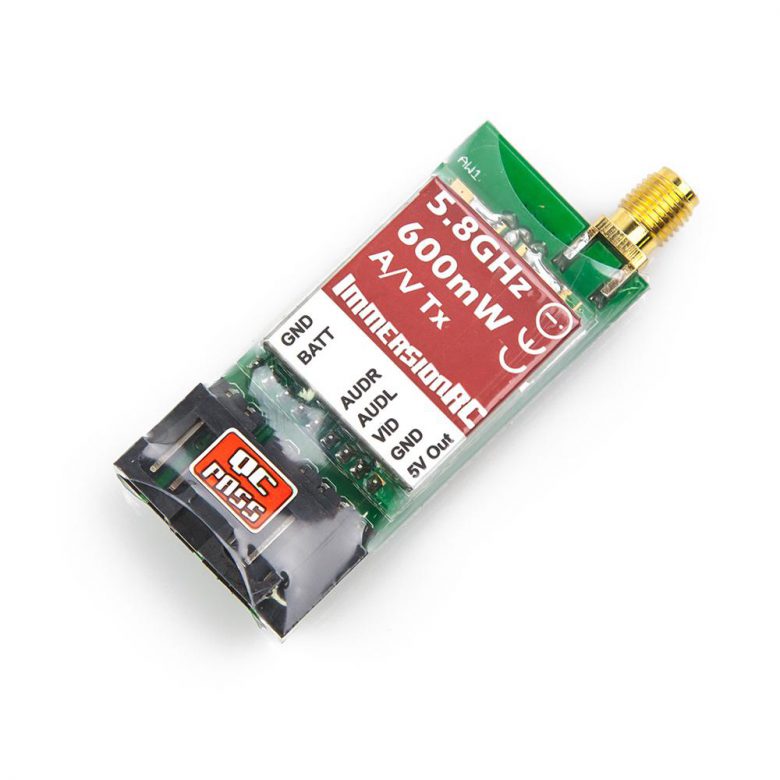 Adding FPV to your Iris+
Here's a basic list of items you need to buy. Sorry, you will need to get out the soldering iron.
JST 2 Pin connectors. You will need these to make a Y connector from the JST cable that comes out the bottom of the Iris+. You can power directly from the battery, but you get clean power from the JST on the bottom (no noise from the motors).
[AMAZONPRODUCTS asin="B00E7MXA2W"]
The next few items come from Immersion. Since there's a GoPro plug that fits into them directly at the bottom, this is the simplest. There are hundreds of options, however.
Transmitter. You will need to patch power into it using the JST from above.
[AMAZONPRODUCTS asin="B00BW7HS00″]
Antennas:
[AMAZONPRODUCTS asin="B00KAOT4LM"]
GoPro Plug:
[AMAZONPRODUCTS asin="B00XQ91W72″]
Finally, the monitor. Worth the money to get a DVR – it can help you find a lost drone. Tons of options – definitely get two antenna diversity model (will show strongest signal from either antenna). If you can find a cheap tripod, get that, too.
[AMAZONPRODUCTS asin="B01DDIF3LG"]
And don't forget an SD card
[AMAZONPRODUCTS asin="B010Q57T02″]
Miscellaneous items:
Two sided foam tape
Zip ties
Hot glue gun – excellent for tacking wires to the body (or just buy the glue sticks and use a lighter)
Let me know if you have any questions!