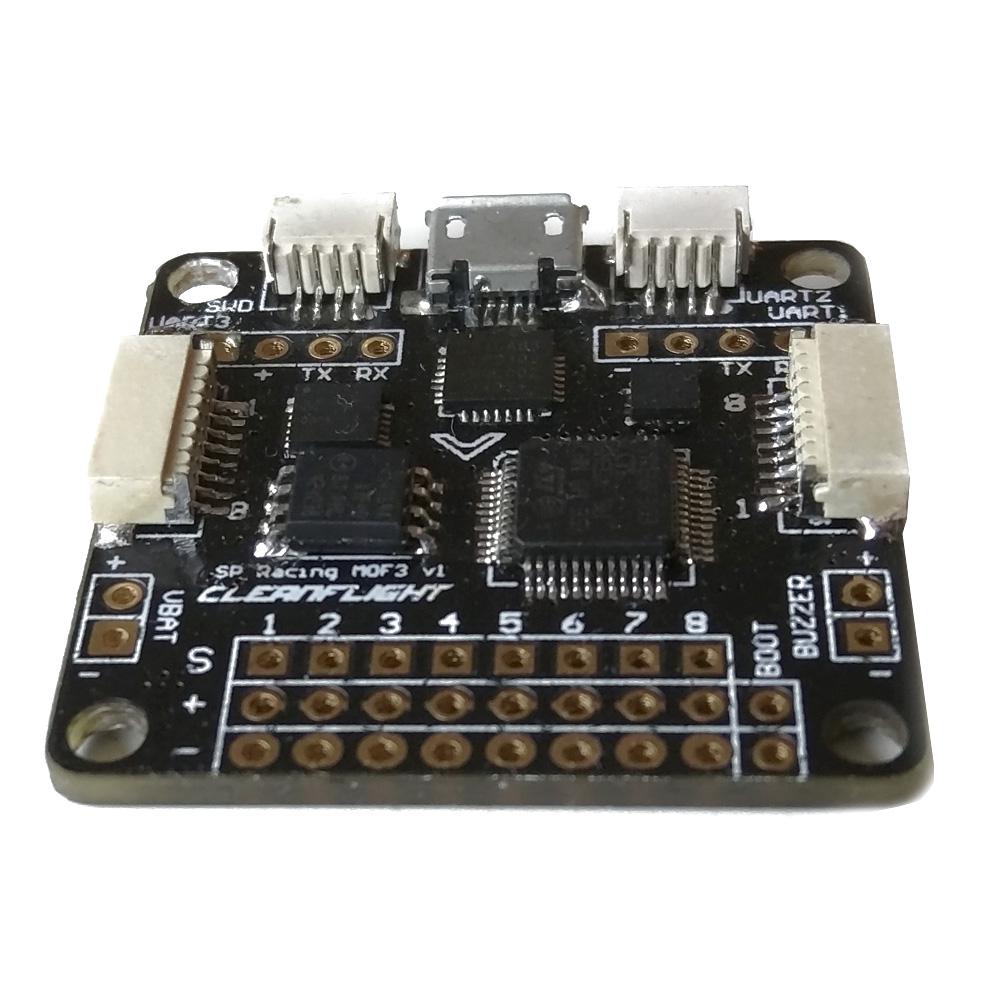 The time has come for the biggest Naze32 challenger yet. Dominic Clifton, of CleanFlight fame, has now produced his own board to go along with his terrific, open source software platform. Credit is due to Baseflight, of course, and all the contributors and, especially, TimeCop, for opening the doors to an amazing board that was the introduction for many of us to high performance, stable UAVs.
The F3 board is not easy to configure like the Naze32. Let's get that out the way immediately. The documentation (as of 6-28-15) is pretty light, as well. There are grumblings. People are not happy with the volume and availability of the board.
Personally, I don't care. This is how the Maker world works. If you want ease of use, DJI sells some great products. Or, there's always the trusty Naze32 and its clones.
That said, you want to get flying. Here's a very basic layout that works.
FrSky D4R-II receiver
IO1 Port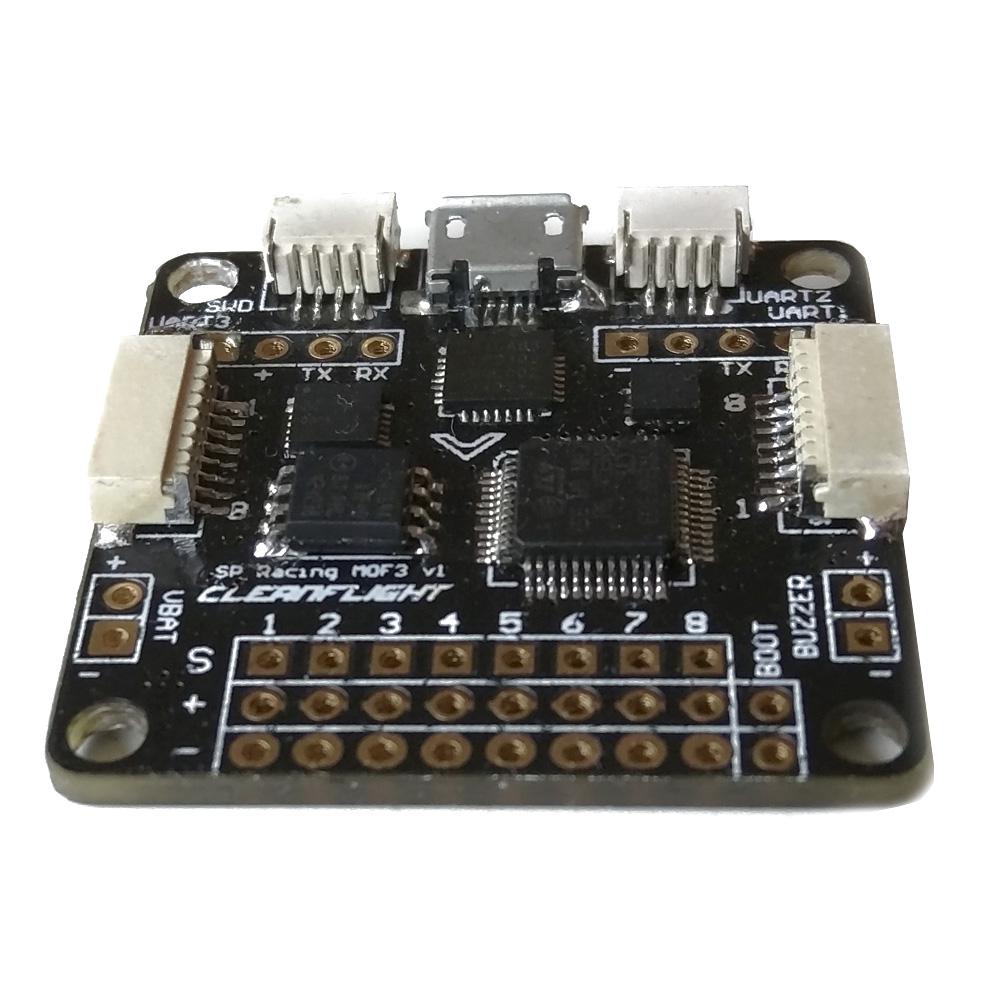 Make sure to check the CleanFlight site and Docs daily, maybe even hourly. Dominic is working feverishly to get us what we need.
SeriouslyPro
CleanFlight
F3 Board Docs
SPRacingF3-Manual-latest 6-20-2015 (pdf)
Let me know in the comments if you have any questions!